Steel New Build Homes York
Steel new build homes in York – designed and manufactured by Steelwork Engineering
Whether you're considering building your own home, or are a contractor looking to explore a more cost-effective method of construction, we can help you with your project to build a steel new build home in York. Steel frame homes are becoming increasingly popular as a way to build everything from family homes, through to flats in towns and cities across the UK.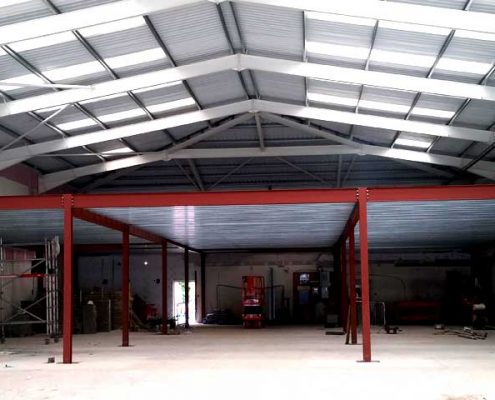 MEZZANINE FLOORS
A way to increase floor space without the need for costly building extensions, SES have 25+ years' experience in design & installation.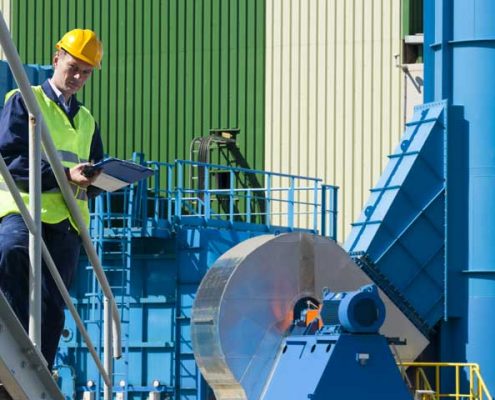 WALKWAYS & GANTRIES
Gaining access to plant areas, platforms & escapes routes is a key element of any industrial unit.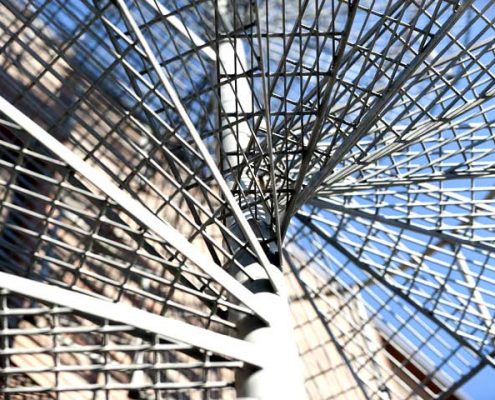 STAIRS & ACCESS
SES can provide a range of internal & external staircases to suit any retail, industrial or commercial buildings.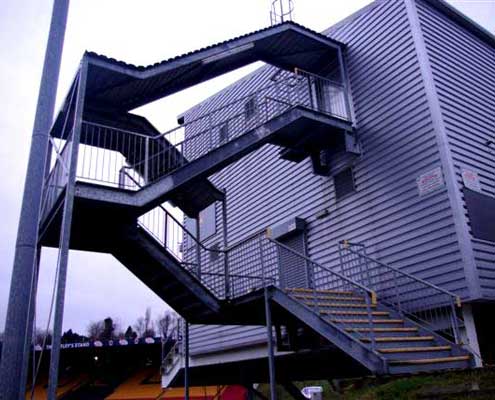 FIRE ESCAPES
Fire escapes are essential in any multi-storey building. SES can manufacture & install a fully building regulations compliant fire escape.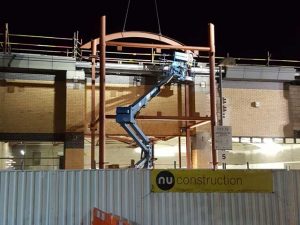 CANOPIES & SIGN TOWERS
Architectural metalwork canopies for all buildings to provide shelter at any required access point or along exposed walkways.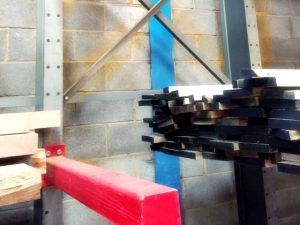 ADJUSTABLE RACKING
Free standing or wall fixed racking systems for builders' yards, industrial units & warehouses.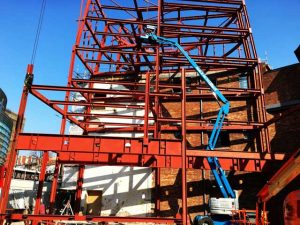 STRUCTURAL STEELWORK
Structural steel buildings includes everything from small agricultural buildings right up to heavy industrial units.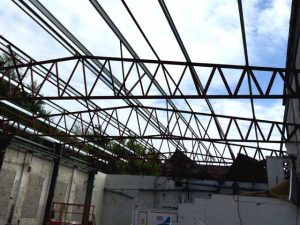 REFURBISHMENT STEELWORK
SES can do renovation & refurbishment projects for all types of building, whether its a new roof structure, or a steel floor support.
Building with steel offers a number of advantages
Steel new build homes are built using the latest technology, from precision engineered steel frames which are manufactured and pre-assembled in our factory. This helps to keep build time to an absolute minimum.
Costs are reduced thanks to the integrated manufacturing process. Because the steel frame is manufactured off-site in factory controlled conditions there is little room for error whilst a reduced build time keeps costs low.
Choosing the steel frame approach to house building allows for creativity as large, open span spaces can be created. This offers the capability to create stunning open plan kitchens and large living areas filled with natural light.
Steel frame homes are designed with respect for the environment and because the majority of steel is recycled and can, in turn, be recycled almost limitless times, steel is a sustainable building material. In addition, steel frame homes can be designed to include a wide range of energy saving features such as LED lighting, solar power options and exceptional insulation. Not only are features such as these great for the environment, they also ensure that steel new build homes are cheap to run.