Steel House Extensions Leeds
Steel house extensions in Leeds
There's no denying that a house extension offers a great way to add value to your home and lifestyle. Here at Steelwork Engineering we manufacture steel house extensions for clients in Leeds, designed to offer a cost effective, efficient way to extend your home.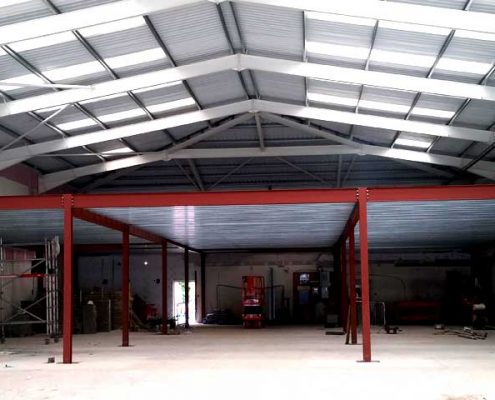 MEZZANINE FLOORS
A way to increase floor space without the need for costly building extensions, SES have 25+ years' experience in design & installation.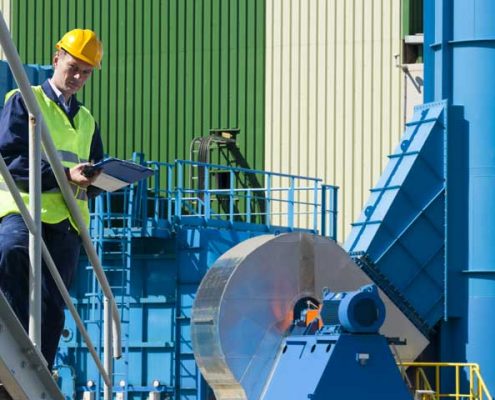 WALKWAYS & GANTRIES
Gaining access to plant areas, platforms & escapes routes is a key element of any industrial unit.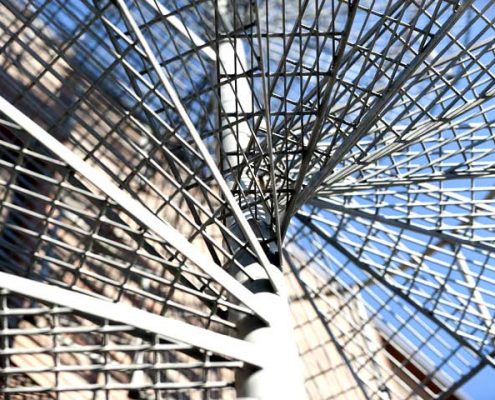 STAIRS & ACCESS
SES can provide a range of internal & external staircases to suit any retail, industrial or commercial buildings.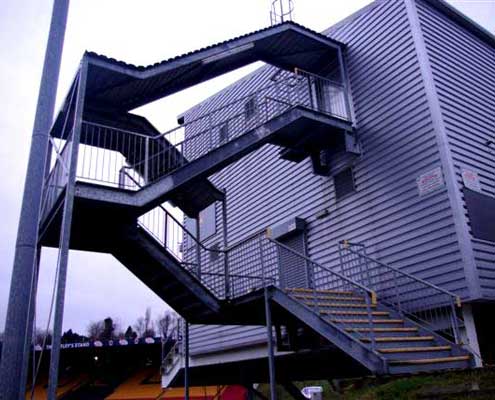 FIRE ESCAPES
Fire escapes are essential in any multi-storey building. SES can manufacture & install a fully building regulations compliant fire escape.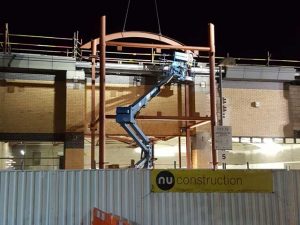 CANOPIES & SIGN TOWERS
Architectural metalwork canopies for all buildings to provide shelter at any required access point or along exposed walkways.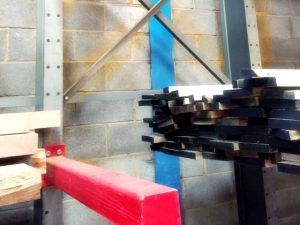 ADJUSTABLE RACKING
Free standing or wall fixed racking systems for builders' yards, industrial units & warehouses.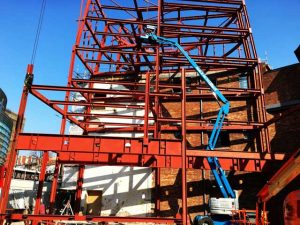 STRUCTURAL STEELWORK
Structural steel buildings includes everything from small agricultural buildings right up to heavy industrial units.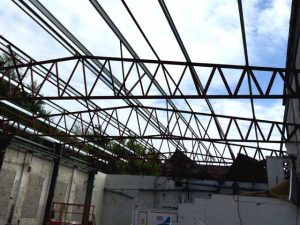 REFURBISHMENT STEELWORK
SES can do renovation & refurbishment projects for all types of building, whether its a new roof structure, or a steel floor support.
Why use steel for my house extension?
Steel building isn't only for the construction of large buildings such as office blocks. Offering a versatile way to extend a property whilst keeping building costs to a minimum, steel house extensions are becoming increasingly popular with homeowners.
Steel is incredibly versatile and although steel beams are already widely used in the majority of house extensions, it can also offer a range of benefits including:
Steel can be included in almost every stage of a building project, from floor joists and the frame of a building through to roofing.
Steel framed buildings are lighter than those constructed from wood, resulting in a reduced need for extensive foundation work.
Building with steel is faster than with other materials and because all components are manufactured off-site, they can be quickly and efficiently assembled once the site is ready.
The steel fabrication process is highly controlled which means that the chance of human error is significantly reduced. This helps to avoid costly delays (and the stress) of things going wrong, reducing the overall build time and therefore cutting costs.
Steel is incredibly durable and unlike wood or concrete, it will not corrode, rot or crack. It can also withstand fire, high winds and even heavy snow falls.