Structural steel buildings form the main part of the SES business, providing portal frames up to 200 tonnes we cater for a variety of industry sectors.
We also specialise in the secondary steelwork and metalwork which accompanies the build of such structures. Mezzanine floors are an excellent way of increasing storage capacity whilst keeping costs low. All staircases, fire escapes and access ladders can be included in the cost of a project, along with loading platforms and guard rails for retail, warehousing and distribution units.
SES can provide steel on a supply only basis where required. We offer builders beams cut to length and delivered to site RSJ's, Lintels, Box Section or whatever is required for your job. All steel can be finished in zinc phosphate primer, galvanized or powder coated to suit.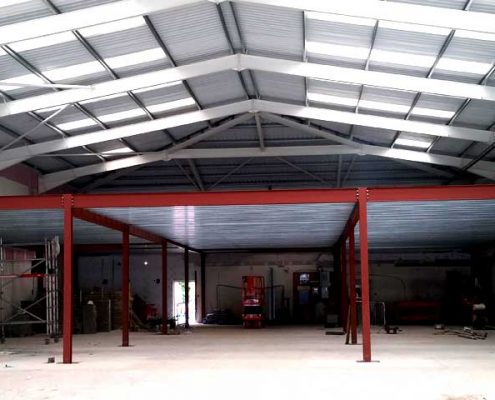 MEZZANINE FLOORS
A way to increase floor space without the need for costly building extensions, SES have 25+ years' experience in design & installation.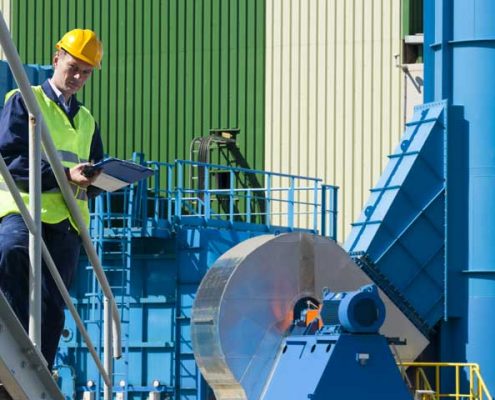 WALKWAYS & GANTRIES
Gaining access to plant areas, platforms & escapes routes is a key element of any industrial unit.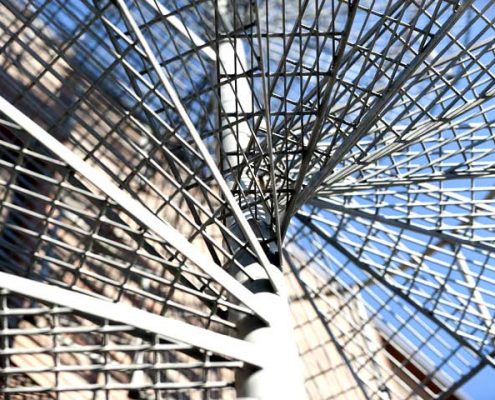 STAIRS & ACCESS
SES can provide a range of internal & external staircases to suit any retail, industrial or commercial buildings.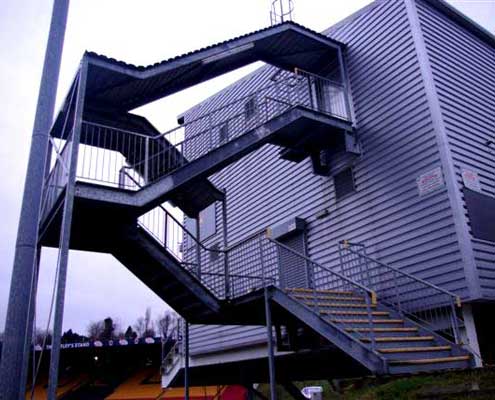 FIRE ESCAPES
Fire escapes are essential in any multi-storey building. SES can manufacture & install a fully building regulations compliant fire escape.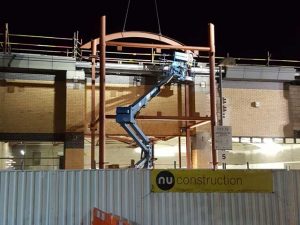 CANOPIES & SIGN TOWERS
Architectural metalwork canopies for all buildings to provide shelter at any required access point or along exposed walkways.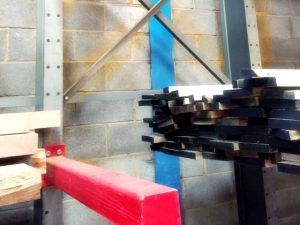 ADJUSTABLE RACKING
Free standing or wall fixed racking systems for builders' yards, industrial units & warehouses.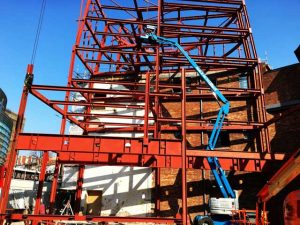 STRUCTURAL STEELWORK
Structural steel buildings includes everything from small agricultural buildings right up to heavy industrial units.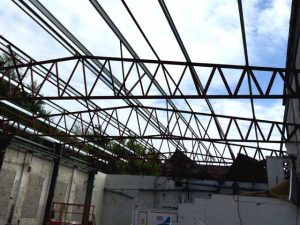 REFURBISHMENT STEELWORK
SES can do renovation & refurbishment projects for all types of building, whether its a new roof structure, or a steel floor support.
Steel buildings manufacturer in Bradford
Steelwork Engineering Services pride themselves on providing an outstanding level of customer service that is supported by 30 years worth of experience in the steel industry. We offer customers in Bradford a comprehensive service, from design and fabrication to delivery and installation.
What sets Steelwork Engineering's steel buildings apart from the rest
Unlike other industrial steel fabricators, Steelwork Engineering do not outsource any of our fabrication. We manufacture all aspects of our steel buildings in our 12,000 square foot specifically designed warehouse, where every member of our staff is directly employed by SES.
Our engineers are trained to the relevant industry standard certifications such as CSCS, IPAF, Appointed Persons and PASM. Collectively, our workforce has over 100 years of experience in the design, manufacture and erection of steel buildings. We have built on that rock solid foundation as a company by investing in the most up to date technology the steelwork industry has to offer.
We utilise the innovative features of Tekla construction software, a 3D modelling program that enables us to create precise and detailed diagrams. This allows us to provide our customers with clear examples of how their steel building will appear, but also means the building design is as precise as it possibly can be.
Popular applications for steel buildings
Galvanised steel is one of the most reliable construction materials available, its strength and durability alone lend itself well to buildings and structures across hundreds of different industries. We have worked on countless projects in Bradford over the years, designing, manufacturing, delivering and constructing for the client. Popular steel building applications include: