Steel Framed Houses Bradford
Steel framed houses designed and built in Bradford by Steelwork Engineering
Here at Steelwork Engineering we are specialist manufacturers of steel products including steel framed houses, builder's beams and architectural steelwork. Our expertise covers the construction of steel framed houses in Bradford, offering building contractors and individuals a cost effective way to build new homes.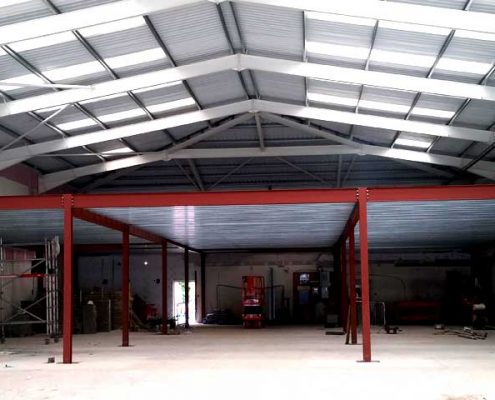 MEZZANINE FLOORS
A way to increase floor space without the need for costly building extensions, SES have 25+ years' experience in design & installation.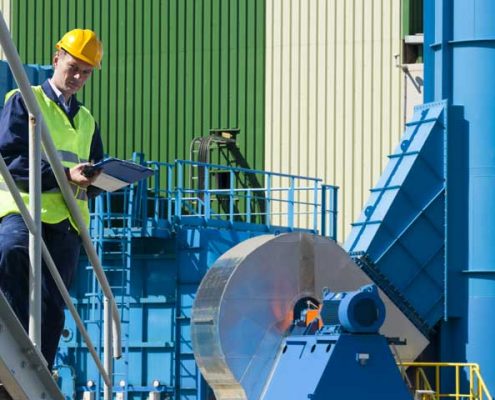 WALKWAYS & GANTRIES
Gaining access to plant areas, platforms & escapes routes is a key element of any industrial unit.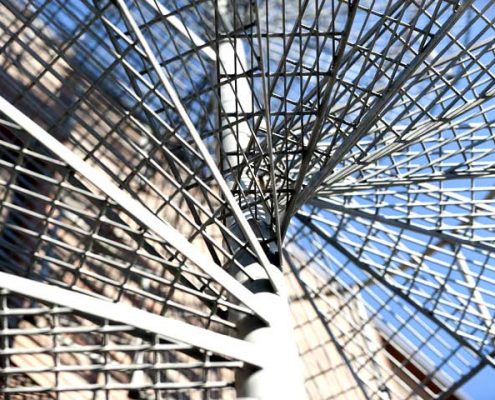 STAIRS & ACCESS
SES can provide a range of internal & external staircases to suit any retail, industrial or commercial buildings.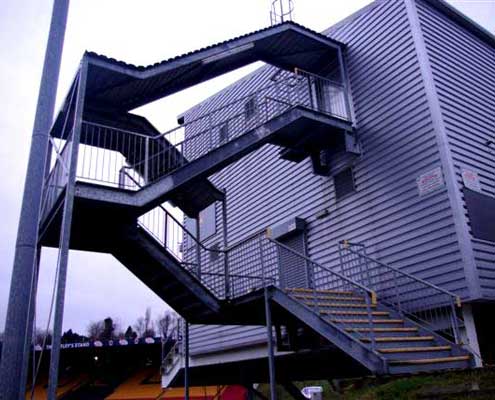 FIRE ESCAPES
Fire escapes are essential in any multi-storey building. SES can manufacture & install a fully building regulations compliant fire escape.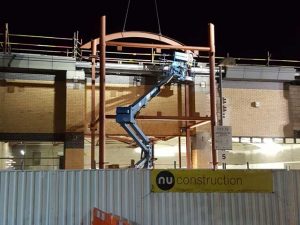 CANOPIES & SIGN TOWERS
Architectural metalwork canopies for all buildings to provide shelter at any required access point or along exposed walkways.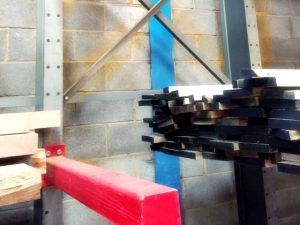 ADJUSTABLE RACKING
Free standing or wall fixed racking systems for builders' yards, industrial units & warehouses.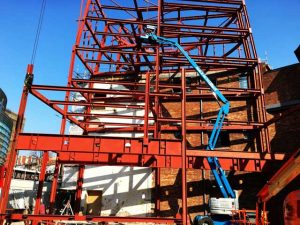 STRUCTURAL STEELWORK
Structural steel buildings includes everything from small agricultural buildings right up to heavy industrial units.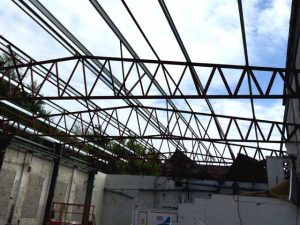 REFURBISHMENT STEELWORK
SES can do renovation & refurbishment projects for all types of building, whether its a new roof structure, or a steel floor support.
Why build your house in Bradford using steel?
Opting to build from steel offers a number of significant advantages. Although there's often a misconception that steel framed building is only for the construction of skyscrapers, warehouses and factories, steel makes an attractive option for buildings of all shapes and sizes.
Steel is already widely recognised as a versatile building material which is why it is found in many stages of the house building process, from floor joists and framing through to roofing materials. Whether you choose to use steel for the majority of the construction process, or are considering a wood and steel hybrid building, here are some examples of the advantages of steel framed houses:
Reduced construction times: when it comes to house building, time is money but by choosing a steel framed home, you could make significant savings during the construction phase of your project. The parts required for a steel framed building are manufactured off-site, ready to be assembled. Because they are pre-engineered to precise measurements, the possibility of problems is reduced, eliminating the need for re-measuring and cutting on site.
In addition, faster construction times help to reduce site costs and improve site safety. Using steel can lead to significant savings, not least in terms of reduced construction times as mentioned above. However, building with steel can help you make savings in other areas too.