Steel House Extensions York
Steel house extensions in York – manufactured by Steelwork Engineering
Here at Steelwork Engineering we are specialists in structural steelwork, including steel house extensions and new build homes in York. Steel is a versatile building material which offers the opportunity to create a stunning house extension at a cost-effective price.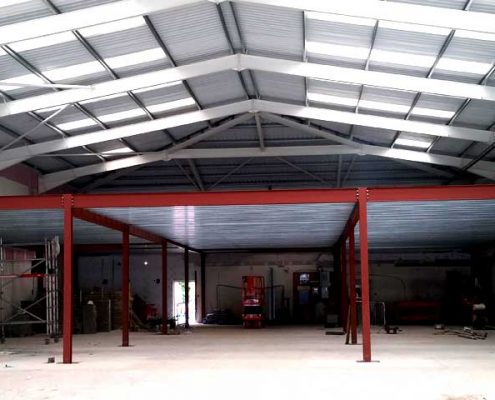 MEZZANINE FLOORS
A way to increase floor space without the need for costly building extensions, SES have 25+ years' experience in design & installation.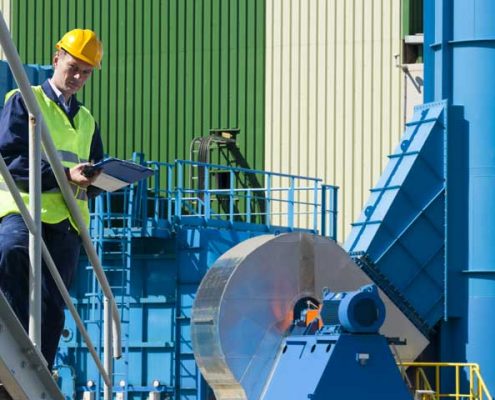 WALKWAYS & GANTRIES
Gaining access to plant areas, platforms & escapes routes is a key element of any industrial unit.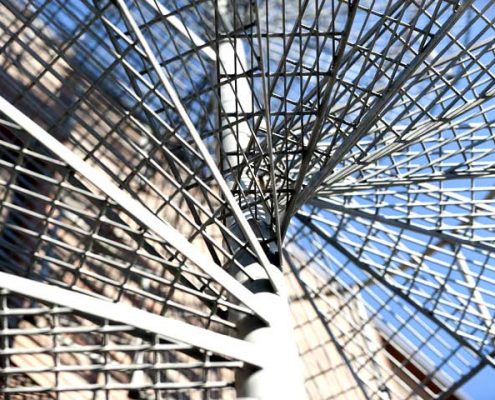 STAIRS & ACCESS
SES can provide a range of internal & external staircases to suit any retail, industrial or commercial buildings.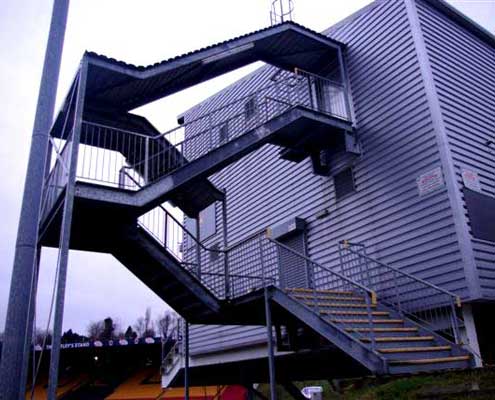 FIRE ESCAPES
Fire escapes are essential in any multi-storey building. SES can manufacture & install a fully building regulations compliant fire escape.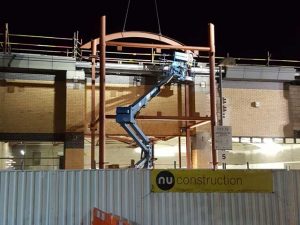 CANOPIES & SIGN TOWERS
Architectural metalwork canopies for all buildings to provide shelter at any required access point or along exposed walkways.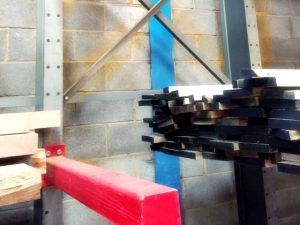 ADJUSTABLE RACKING
Free standing or wall fixed racking systems for builders' yards, industrial units & warehouses.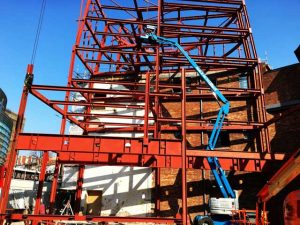 STRUCTURAL STEELWORK
Structural steel buildings includes everything from small agricultural buildings right up to heavy industrial units.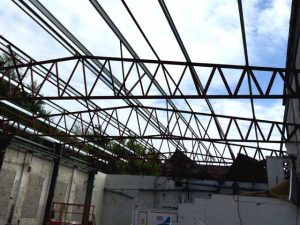 REFURBISHMENT STEELWORK
SES can do renovation & refurbishment projects for all types of building, whether its a new roof structure, or a steel floor support.
Here are some of the advantages of a steel house extension:
As house prices continue to rise, adding an extension to your home is an affordable way to give yourself the space you need. In addition, thanks to recent changes in planning regulations, many extensions can be built under Permitted Development Regulations.
Steel framed building is ideal for all types of extensions including side return, wrap around and rear extensions.
Steel framed house extensions can be sensitively designed to complement and enhance period homes in York city centre and throughout North Yorkshire.
Our design team has many years of experience in designing steel framed extensions for period and contemporary homes.
The components required for steel framed buildings are manufactured off site, ready be screwed and bolted together. This offers a number of benefits including a reduced build time, less change of costly errors and improved site safety.
Steel boasts superior load bearing qualities which make it possible to create large, open spaces.
Steel is sustainable and can be recycled indefinitely, helping to make it the ideal choice for those concerned about the environment.
Steel house extension design and build service
Here at Steelwork Engineering we offer our clients in the City of York and surrounding areas a design and build service, designed to take the hassle out of building a steel house extension. Covering all aspects of a project, we'll begin by designing your extension for you.