Steel New Build Homes Bradford
Steelwork Engineering – designing and manufacturing your steel new build home in Bradford
Whether you are a self-builder or building contractor, building a steel new build home offers a cost-effective way to create a stylish design, whilst making significant savings on the overall cost of the build. Ideal for building semi detached and detached homes, steel frame construction is becoming an increasingly popular way to build homes in Bradford.
Here at Steelwork Engineering we work with clients throughout West Yorkshire to provide a cost effective steel framed building service, covering everything from the initial design and plans, through to construction. Offering the potential to save thousands during the pre-build phase, our design & build service is designed to make the construction of steel new build homes as straightforward as possible.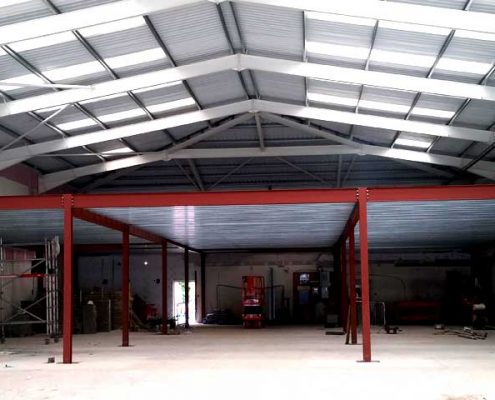 MEZZANINE FLOORS
A way to increase floor space without the need for costly building extensions, SES have 25+ years' experience in design & installation.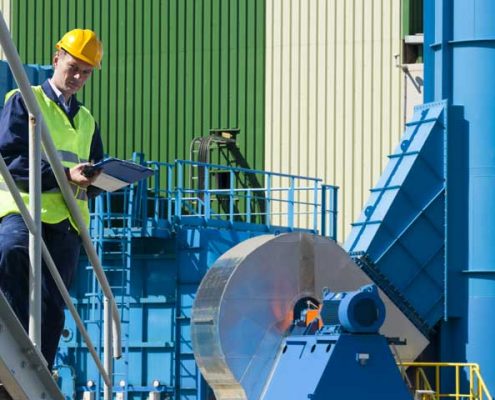 WALKWAYS & GANTRIES
Gaining access to plant areas, platforms & escapes routes is a key element of any industrial unit.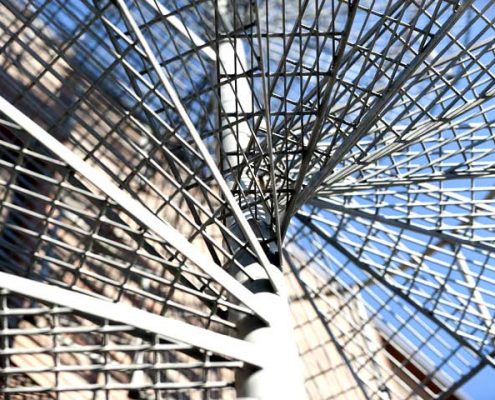 STAIRS & ACCESS
SES can provide a range of internal & external staircases to suit any retail, industrial or commercial buildings.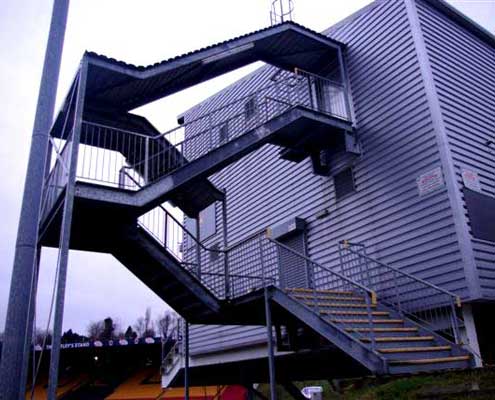 FIRE ESCAPES
Fire escapes are essential in any multi-storey building. SES can manufacture & install a fully building regulations compliant fire escape.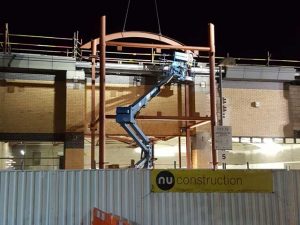 CANOPIES & SIGN TOWERS
Architectural metalwork canopies for all buildings to provide shelter at any required access point or along exposed walkways.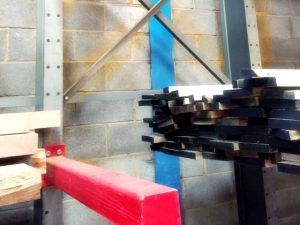 ADJUSTABLE RACKING
Free standing or wall fixed racking systems for builders' yards, industrial units & warehouses.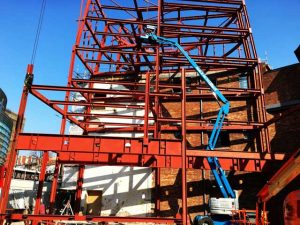 STRUCTURAL STEELWORK
Structural steel buildings includes everything from small agricultural buildings right up to heavy industrial units.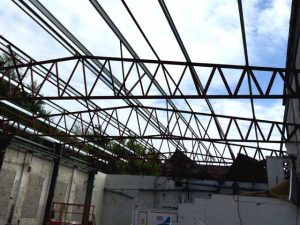 REFURBISHMENT STEELWORK
SES can do renovation & refurbishment projects for all types of building, whether its a new roof structure, or a steel floor support.
Why steel new build homes in Bradford
Bradford is a vibrant and diverse West Yorkshire city which is becoming increasingly popular with homeowners. Thanks to the wide range of local amenities within easy reach of the city centre, such as excellent primary schools, Bradford's local authorities are encouraging the construction of new build homes.
Steel build homes offer a range of advantages including but not limited to:
All steel components are manufactured off-site in a controlled environment.
This minimises the possibility of errors and because components are delivered ready to be assembled, the time spent on the build is reduced.
Over 60% of the steel used in the UK construction industry is recycled and as all steel is suitable for recycling, this figure is likely to rise in the future.
Steel is incredibly durable with almost no maintenance required. This means that repairs or maintenance fees are minimised, offering the potential to make significant savings over the lifetime of the building.
Steel new build homes are able to withstand almost anything the elements throw at them; from strong winds and heavy rain through to heavy snowfall and even fire.