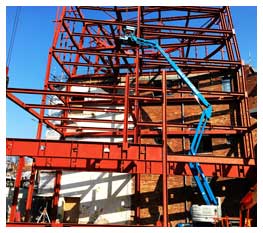 STRUCTURAL
STEELWORK
All types of structural steelwork for buildings, from small retail units to large industrial units.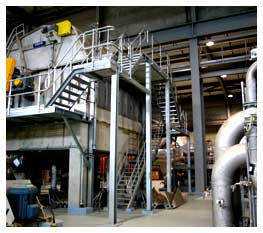 ARCHITECTURAL
METALWORK
Canopies, industrial walkways, mezzanine floors and fire escapes for industrial, leisure and retail units.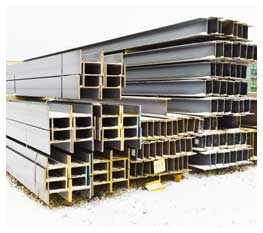 STEELWORK
SUPPLY
Builders beams cut to length, fabricated steelwork and metalwork items on a supply only basis.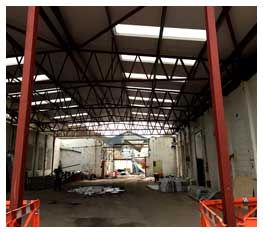 STEELWORK
REFURBISHMENT
Replacement roofs, internal support steelwork and structural reinforcement steels.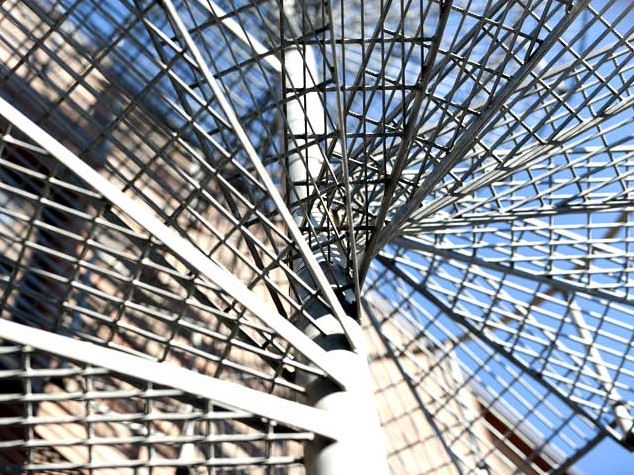 Steel Staircases Blackburn
Our steel staircase fabrication service in Blackburn offers a cost-effective solution
Steel staircases provide a long-lasting, low-maintenance staircase option. Regardless of whether you'd like to install a brand new staircase, or replace an existing one, they are ideal for installation in leisure, office or retail units. Here at Steelwork Engineering we are specialists in creating steel staircases, walkways and fire escapes and we believe that steel staircases offer a wide range of benefits:
Straightforward, cost-effective installation
Steel is an inherently flexible material and steel staircases can be specially designed to meet our customers' unique specifications. Our experience covers many years in steel staircase design and fabrication, including ramps and handrails. Once the individual sections of a staircase have been constructed; our specialist team will install them with the minimum of fuss and disruption to your business.
Steel staircases designed and built to last, built on your premises in Blackburn
Steel staircases are incredibly strong and unlike staircases which are made from wood or concrete, they're are resistant to corrosion, rust and damage. Steel staircases can hold weights far in excess of staircases made from other materials, offering a far wider scope to create unusual designs or shapes to fit awkward spaces. The ideal choice for leisure, office and retail units, a steel staircase is easy to maintain and can be used as a fire escape route, complete with a safety cage if required.
Making the most of your investment
A fabricated steel staircase should last for many decades with little or no maintenance required. Our engineers have the expertise to design staircases of all shapes and sizes and we'll work closely with you to create a staircase that helps you get the most from your business. Alongside our staircase fabrication service, we also offer a general fabrication service, designed to provide high-quality, effective solutions for business and organisations of all shapes and sizes. Whether you're looking a one-off component or are about to start on a large project, our services include the fabrication of everything from walkways, mezzanine floors, through to bespoke staircases, architectural canopies and other structural steelwork. To find out more about our staircase fabrication service in Blackburn, please get in touch with us today.