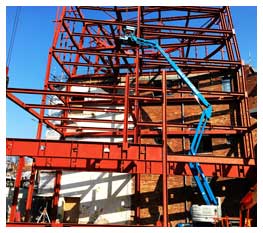 STRUCTURAL
STEELWORK
All types of structural steelwork for buildings, from small retail units to large industrial units.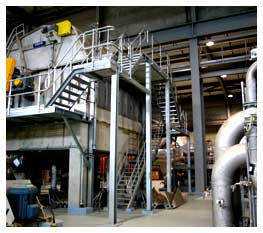 ARCHITECTURAL
METALWORK
Canopies, industrial walkways, mezzanine floors and fire escapes for industrial, leisure and retail units.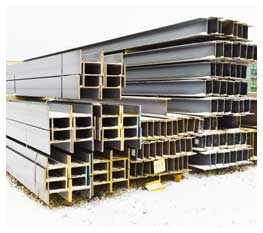 STEELWORK
SUPPLY
Builders beams cut to length, fabricated steelwork and metalwork items on a supply only basis.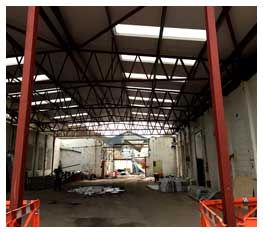 STEELWORK
REFURBISHMENT
Replacement roofs, internal support steelwork and structural reinforcement steels.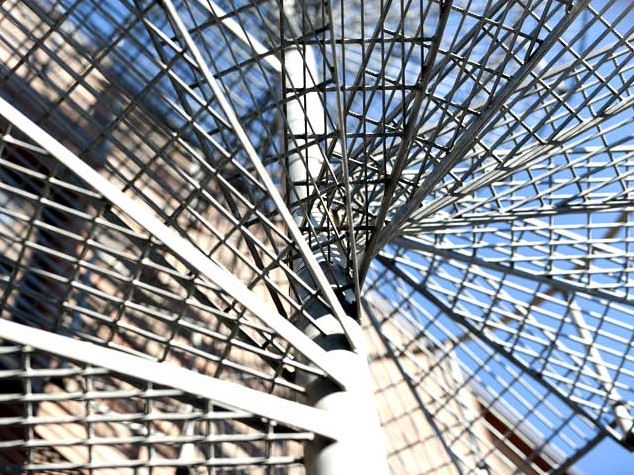 Steel Staircases Batley
Steel staircase solutions in Batley from Steelwork Engineering
Steel staircases are ideal for installation in a wide range of buildings, from shops and offices, through to leisure facilities and industrial units. Whether you're considering replacing an existing staircase, or installing a brand new one, we'll explain some of the benefits they offer.
Simple installation plus cost reduction
First and foremost, steel is an inherently flexible material and steel staircases can be specially designed to meet our customers' unique specifications. Our experience in in steel staircase design and fabrication spans many years and includes the design of handrails, ramps and safety cages.
Steelwork Engineering staircases are manufactured in individual sections and our specialist installation team are experts in installing staircases quickly and with the minimum of disruption, ensuring a reduction in costs and downtime.
Made to last, constructed on site in Batley
In contrast to staircases built from materials such as concrete or wood, steel staircases are incredibly hardwearing and will resist rust, corrosion or damage. In addition, steel staircases are very strong and have the capability to support far greater weights than other staircases, making them suitable for awkward spaces. Perfect for use in a wide range of locations, versatile steel staircases can be designed in unusual shapes, or installed as fire escape routes.
Making the most of your investment
Choosing a steel staircase from Steelwork Engineering means that your steel staircase will last for many, many years without the need to expensive repairs or maintenance. We work closely with our clients to help them create staircases that are designed to make the most from their businesses by manufacturing them that meet their unique requirements. In addition to the design and manufacture of steel staircases, we offer a wide range of services in Batley. We also provide steel fabrications for retail businesses and the construction industry. Our services include the design and manufacture of walkways, canopies, mezzanine floors, structural steelwork and architectural metalwork. To discover more about our services or to talk through your requirements, please don't hesitate to get in touch with us today.