Steel Work Engineering  – Yorkshire Based Structural Steelwork Fabrication Services
Structural steel buildings form the main part of the SES business, providing portal frames up to 200 tonnes we cater for a variety of industry sectors.
As a leading steel fabrication company in Yorkshire, we take pride in our ability to deliver top-quality structural steelwork to our clients. Our team of skilled fabricators has years of experience in the industry and is committed to meeting our clients' expectations. We specialize in the fabrication of structural steel for commercial, industrial, and residential applications.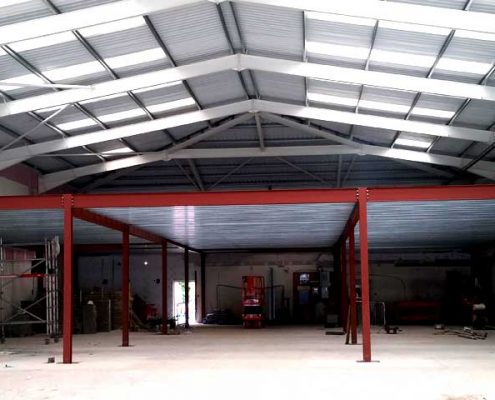 MEZZANINE FLOORS
A way to increase floor space without the need for costly building extensions, SES have 25+ years' experience in design & installation.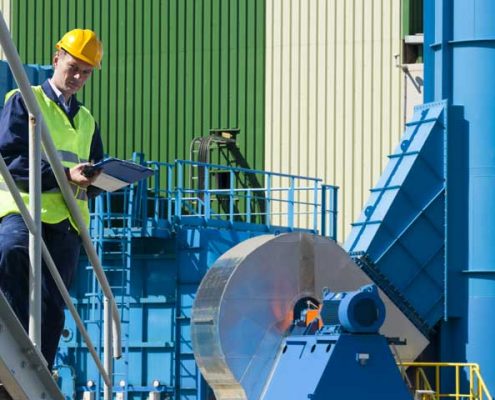 WALKWAYS & GANTRIES
Gaining access to plant areas, platforms & escapes routes is a key element of any industrial unit.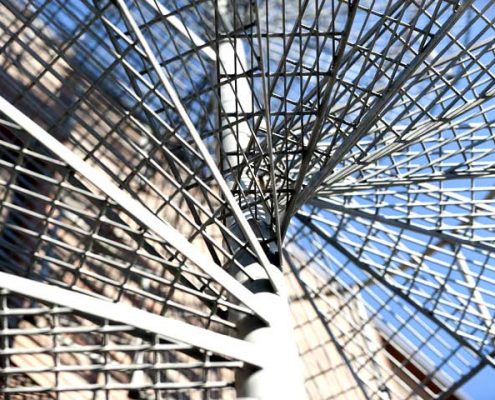 STAIRS & ACCESS
SES can provide a range of internal & external staircases to suit any retail, industrial or commercial buildings.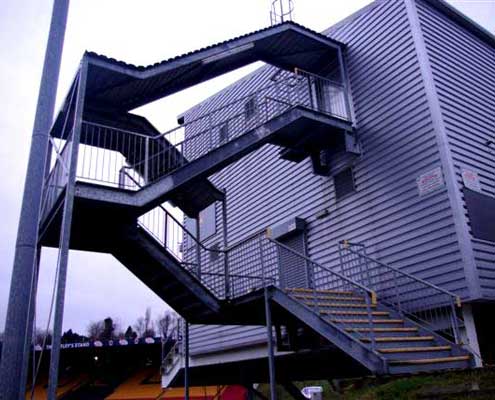 FIRE ESCAPES
Fire escapes are essential in any multi-storey building. SES can manufacture & install a fully building regulations compliant fire escape.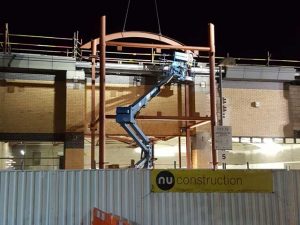 CANOPIES & SIGN TOWERS
Architectural metalwork canopies for all buildings to provide shelter at any required access point or along exposed walkways.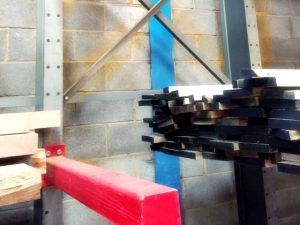 ADJUSTABLE RACKING
Free standing or wall fixed racking systems for builders' yards, industrial units & warehouses.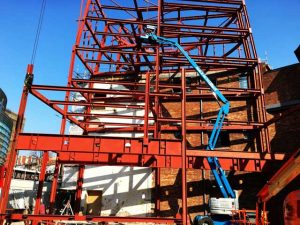 STRUCTURAL STEELWORK
Structural steel buildings includes everything from small agricultural buildings right up to heavy industrial units.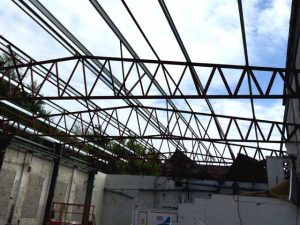 REFURBISHMENT STEELWORK
SES can do renovation & refurbishment projects for all types of building, whether its a new roof structure, or a steel floor support.
Steel Fabrication Yorkshire – Design, Manufacture and Installation
When it comes to structural steelwork fabrication in Yorkshire, our company is the go-to choice. We understand the importance of producing steelwork that is not only functional but also aesthetically pleasing. Our team of fabricators is equipped with state-of-the-art tools and equipment, allowing us to deliver top-quality products to our clients.
At our steel fabrication facility in Yorkshire, we are capable of handling a wide range of projects, from small-scale residential construction to large-scale commercial and industrial projects. Our team is equipped to handle all aspects of the fabrication process, from design and engineering to fabrication and installation. We work closely with our clients to ensure that their specific requirements are met and that the finished product is delivered on time and within budget.