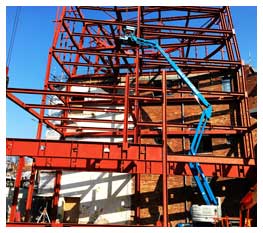 STRUCTURAL
STEELWORK
All types of structural steelwork for buildings, from small retail units to large industrial units.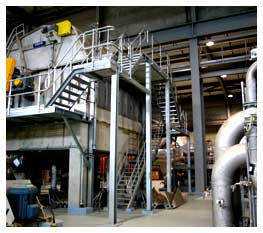 ARCHITECTURAL
METALWORK
Canopies, industrial walkways, mezzanine floors and fire escapes for industrial, leisure and retail units.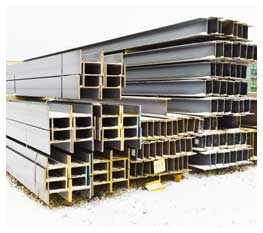 STEELWORK
SUPPLY
Builders beams cut to length, fabricated steelwork and metalwork items on a supply only basis.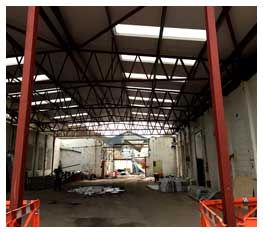 STEELWORK
REFURBISHMENT
Replacement roofs, internal support steelwork and structural reinforcement steels.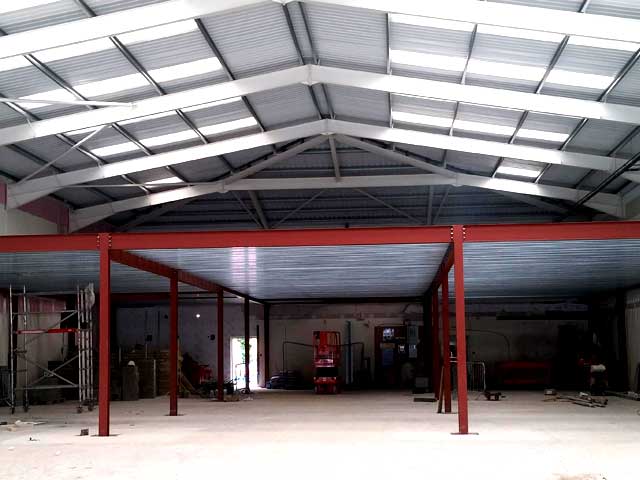 Mezzanine Floors Selby
Here at Steelwork Engineering we have a proven track record for designing and installing superb quality mezzanine floors in Selby.
Mezzanine floors offer a highly flexible way to add additional space to a building and can be installed either in between two existing floors, or between the roof and floor space. An economical and simple way to provide further floor or storage space, mezzanine floors can be installed in offices, retail units, chemical plants, factories, warehouses or manufacturing facilities and are a great way to add the space you need, without the expensive of building an extension or moving to larger premises.
Affordable steelwork solutions from Steelwork Engineering Services – serving the Selby area
Regardless of the size or use of your premises, you'll find that our mezzanine floors are designed to provide a cost-effective solution for offices, warehouses, retail units, chemical plants and industrial units in Selby. Our turnkey service starts with our professional design services and we'll work closely with you to provide high quality mezzanine flooring which could help you maximise your business premises and increase efficiency.
Our expertise in the design and manufacture of mezzanine floors also includes the design and installation of additional features such as access staircases, loading bay barriers, guard rail protection, column protection barriers. In addition, we also offer a choice of different options for flooring, including durbar flooring, open mesh flooring or timber flooring.
Customer-focussed mezzanine steelwork services
Here at Steelwork Engineering we have been designing, manufacturing and installing superb quality steel and metalwork products for over 30 years. Alongside mezzanine flooring, our extensive product range also includes fire escapes, walkways, pipework support, canopies and industrial racking systems. Our design team use the latest TEKLA X – Steel 3D software to create professional drawings for building projects of all scales and complexity. We have a team of qualified directly employed staff who manufacture all of our products in our very own, 12,000 square foot factory.
Every single member of our staff has been thoroughly trained and is entirely focussed upon the manufacture of high quality metal and steelwork products and because every item we make has been marked in line with CE Marking legislation, you'll have the reassurance of knowing that our products are designed and built to last.
Call Steelwork Engineering Services on 01535 630100 to discuss your requirements
We provide mezzanine flooring for businesses in Selby and thanks to our highly experienced installation team, we'll install your new flooring as quickly and efficiently as possible, ensuring the minimum of downtime and disruption to you.
To find out how our mezzanine flooring could benefit your business by providing you with the extra space you need, why not get in touch with Steelwork Engineering Services to find out more?